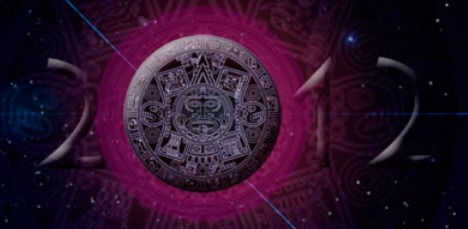 The 2012 IANDS Conference, Visions: 2012 and Beyond features six workshops, separately priced, in addition to the conference sessions:
• Thur 9-12 – Nancy Bush, "Hell in a Handbasket"
• Thur 9-12 – Gabriel S, "Bioenergy Workout"
• Thur 2-5 – Nancy Clark, "Koreo Healing Techniques"
• Thur 2-4 – Alex J. Hermosillo, "BE THE LIGHT for a Brighter Future"
• Sat 3:30-5:30 – Frederic Delarue, "Symphony of Light" (extended to 2 hours, starting at 3:30 PM)
• Sun 3:15-4:45 – Debbi Brown, "Dimensions of Light: Healing Grief & Loss through the Experience of After Death Communication (ADC)" (Note: Annette Childs has had to cancel her workshop, Debbi Brown's workshop is on the same topic)
---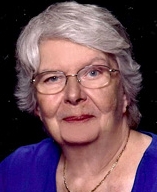 Thursday, August 30, 9 AM-12 PM: Pre-conference workshop with Nancy Evans Bush, M.A. — "Hell in a Handbasket" ($50 early, $60 regular)

A non-partisan look at our whats, whys, hows, and whethers about hell, with time for questions and discussion. What is hell, anyway? What purpose does it serve? Does it matter that the Hollywood version of hell is not biblical? If we don't believe right are we doomed? Fascinating!
---

Thursday, August 30, 9 AM - 12 PM: Pre-conference workshop with Gabriel S — "Bioenergy Workout" ($50 early, $60 regular)
Gabe has been a researcher for over a decade and has given lectures and workshops worldwide for years on topics related to consciousness studies, human potential, psychic development, subtle energy, out-of-body experiences and a scientific approach to spirituality. He is the coordinator of the International Academy of Consciousness (IAC)-New York Center.

The Bioenergy Workout is a fun yet informative 3-hour practical workshop during which students perform a series of diverse bioenergetic (chi, prana, subtle energy) exercises intended to help them develop their energetic capacities. Mastering our personal energies is one of the keys to maintaining equilibrium, becoming more self-aware, identifying and overcoming emotional imbalances, maintaining psychic self-defense, increasing our self-awareness and self-knowledge, unlocking our potential, and developing our psychic ability.
During the workout, Gabriel will first guide students through a series of foundational exercises, gradually layering on more complex ones as the class progresses. Students learn to exteriorize, absorb, control, donate and use energies using one's will, for unblocking and healing one's self. They will also apply techniques to develop their sensitivity and perceptions, including a clairvoyance exercise. The techniques practiced help students learn to revitalize their own energetic field, protect themselves energetically, identify external energetic influences, and increase their self-awareness about their energetic condition. Additionally the approach taken in the workshop is a scientific and clear one, devoid of unnecessary mysticism and obfuscation when approaching the topic of bioenergy and it's use in personal and spiritual development.
After each series of exercises participants will have the opportunity to share feedback with the rest of the workshop participants and compare and contrast perceptions and sensations experienced as a result of the exercises. Practical examples will be given in the workshop of how they techniques can be used in commons situations we find ourselves encountering in our daily lives. This workshop brings one closer to experience the energetic and multidimensional reality reported by those who have had experienced near-death experiences and other psychic and spiritual experiences.
The Bioenergy Workout is one of IAC's most popular workshops and is regularly taught in numerous countries worldwide. Many people retake this workshop several times due to its effectiveness, practicality, and the positive cleansing and healing effects experienced in the workshop.
Gabe also serves on the IANDS Board.
More about the International Academy of Consciousness (IAC)
---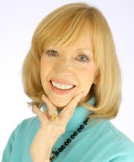 Thursday, August 30, 2-5 PM: Pre-conference workshop with Nancy Clark, Ph.D. — "Koreo Healing Techniques" ($50 early, $60 regular)

Learn an amazing and complete energy medicine system to do on yourself and others.
In just a few hours you will learn to relieve pain anywhere in the body, promote healthy organs plus stimulate and move energy. Most important of all at this time in our Western society, you can reduce stress in your body.
Techniques have been proven effective in treating arthritis, allergies, strokes, infertility and bedwetting. What is more, changes occur in only seconds – not days. You will receive handouts for easy referencing.
---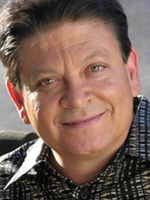 Thursday, August 30, 2-4 PM: Pre-conference workshop with Alex J. Hermosillo — "BE THE LIGHT for a Brighter Future" ($35 regular)
Born with the natural gift of healing, Alex was given another gift in 1997 through a near-death experience where he gained wisdom from the beings of Light. Returning with his healing abilities and his physical and intuitive senses magnified, Alex brings forth the wisdom of Heaven and shares his gift of healing with you.
In this workshop, Alex will explain the different ways in which our bodies and consciousness stores information, and how anyone can release the energies that create emotional, mental, physical, and spiritual pain. With first-hand experience, Alex shares how he overcame negative thought patterns, past painful events, emotional distress, and physical pain to move beyond a life of non-nurturing relationships and family strife, addictions to alcohol and drugs, and even homelessness. Alex understands intimately the difficulties that humanity experiences, and today he serves as a conduit of light, love, and healing.
Alex will lead participants through a powerful healing meditation and show you simple, quick and effective exercises that anyone can do. He will assist you in releasing heartaches, heartbreaks, stresses, worries, physical aches, and pains, as well as fears of the future or grief due to the loss of a loved one. Participants will feel energized, clear, positive having experienced Heaven on Earth, and walk away with tools they can incorporate into their daily lives leading the way to a brighter future for themselves, their loved ones and humanity!
More about Alex Hermosillo ~~ Watch video footage about Alex and his healing work: Fox News
---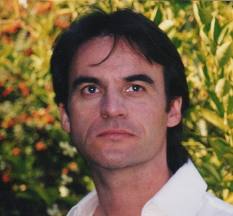 Saturday, September 1, 3:30-5:30 PM: Workshop with Frederic Delarue — "Symphony of Light" ($25 early, $30 regular)

Frederic will present selections from his Symphony of Light album.
Review : In "Symphony of Light" Frederic Delarue not only channels his angelic muse, he explores beautiful classical selections as they appear to him throughout his playing. This is a unique experience and I would recommend that you first listen to "Voyage of the Soul" to truly understand the heart of Frederic Delarue. To fully enjoy this selection you have to be aware that he is "channeling" musical masters and that this is a celebration of classical music. His inspiration includes: "Für Elise," "Moonlight Sonata," "Mozart's Symphony #40." He also draws on inspiration from Strauss, Tchaikovsky and Schubert. His playing embodies a sense of tranquility and in this creation he draws on the past to unveil even more beauty captured in classical music. This is a warm and calming escape that has moments of recognition throughout, but retains Frederic Delarue's own sense of timing and energy. As a pianist/keyboardist he excels at creating musical landscapes filled with light and love.
This album is no exception, but is exceptional in depth and the range of musical possibility.... If you open your heart to Frederic Delarue's creations you will be blessed by a feeling of peace and beauty. You will also gain a sense of a renewed clarity of vision. His playing is truly a gift from celestial realms and he seems to mainly channel the love of God in his heart-filled expressions. After listening to his music I feel as content as a kitten curled up in a warm blanket. It is truly a thing of beauty and this CD in particular takes me back to the days when my mother would play classical music as I fell asleep. I like the cover of this album because it seems to speak of an openness to receiving love/light from God and giving it back to the world. Truly when you hear all of Frederic Delarue's CDs, you know he is connected to the source of love. ~The Rebecca Review
Video excerpts from Symphony of Light album: video1 , video2, video3
---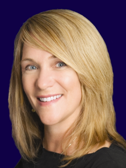 Sunday, September 2, 3:15-4:45 PM: Workshop with Rev. Debbi Brown — "Dimensions of Light: Healing Grief & Loss through the Experience of After Death Communication (ADC)" ($25 early, $30 regular)

Explore the important topics of Near-Death Experience (NDE), Nearing Death Awareness (NDA) and After Death Communication (ADC) with Rev. Debbi Brown, a Chaplain, minister and adult education specialist. Debbi is known as a soul-to-soul communicator, assisting loved ones who are making their sacred passageway home and their family members who might be struggling with it. She has decades of experience receiving messages from loved ones on the other side that bring peace and comfort to the living. Debbi has gathered many stories and evidence in her personal research to show how our loved ones continue to communicate with us even after death.
Objectives:
Compare and contrast the after effects of the NDE to the after effects of the ADC experience
Distinguish between the characteristics of the NDE experience and the NDA experience
Discuss and describe the possible value of NDA, NDE and ADC in supporting the bereavement process
Determine how Nurses and other health care providers can have an important role in supporting and educating the public about the phenomenon of ADC.
(Note: Annette Childs has had to cancel her workshop, Debbi Brown's workshop is on the same topic)
---
IANDS Conference Disclaimer and Legal Notice