Research Finds Evidence for Survival Messages from Challenger Crew
Details

Last Updated: Saturday, 06 February 2021 04:20
IANDS Sharing Groups Online (ISGO), a new IANDS service includes live-streaming events like this hosted by the South Bay IANDS Group featuring guest speaker, Dr. Jerry Gin, PhD, Director of the Foundation for Mind Being Research (FMBR). Dr. Gin's talk will cover finding veridical evidence for the Challenger Crew messages confirming consciousness continues after death of the physical body.
Evidence for Survival found through Messages from the Challenger Crew <= click on link to register for webinar.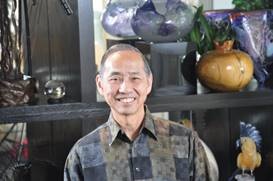 Jerry Gin to speak at South Bay IANDS meeting, April 23, 2019 7:00 pm (PDT)
On January 28, 1986, 17 million Americans witnessed the launch and explosion of the Challenger Space Shuttle and within 1 hour of the explosion, 85% of Americans had heard about the disaster. All 7 astronauts, including Christa McAuliffe, the first teacher in space, had died in this national tragedy. NASA and the media reported that no one survived the explosion. However, Jeanne Love, in Adrian, Michigan, channeled a hysterical Christa McAuliffe and learned the real story. In subsequent days and months, all 7 astronauts told their stories to both Jeanne and Regina Ochoa, Jeanne's close friend. The astronaut stories, as they experienced their "life" after death, were documented in recordings which were transcribed for the next 2 years.
The main message the astronauts wanted to communicate to the world was: "life continues after death and that life is eternal". The key question was how to accomplish this mission. Tom, Jeanne's husband, a physicist, knew about the Foundation for Mind-Being Research (FMBR) and knew one of the physicists on the FMBR Board. Contact with FMBR was made. After 30 years, FMBR has finally honored the request of the Challenger astronauts to get their message out in a website ( https://challengercc.org/ ) - there is no death and life is eternal.