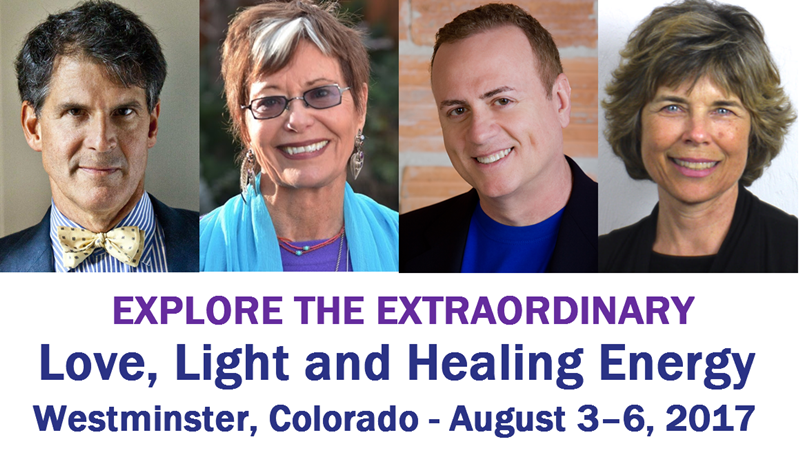 The 2017 Conference Video On Demand is Available! If you weren't able to attend the 2017 Conference, you can access over 22 hours of presentations Video On Demand on your smartphone or computer for only $125.00. The presentations will remain available until October 15th. If you are interested only in the five Keynote and Special Presentations (over 7 hours of viewing), you can select them for only $100.00. Register for Video On Demand NOW!
Featuring Eben Alexander, Jean Watson, Mark Anthony, and Marjorie Woollacott
Plus a special presentation by Larry Dossey
2017 THEME - LOVE, LIGHT and HEALING ENERGY: Affirming Near-Death Experiences: Love and healing energy from the Light are the most frequent and powerful messages brought back by NDErs. Affirmation comes from evidence and corroboration of these experiences gained through both personal testimony and research of the NDE phenomena. This conference is for anyone who has ever been touched by a Near-Death or Spiritually Transformative Experience (STE), as well as researchers and others who seek affirmation and greater awareness of the experience. Many people have had this experience. You are not alone. OPEN TO EVERYONE interested in these experiences!