A five-part series on "The Science of Spirituality," broadcast by National Public Radio (NPR), includes a segment on near-death experiences.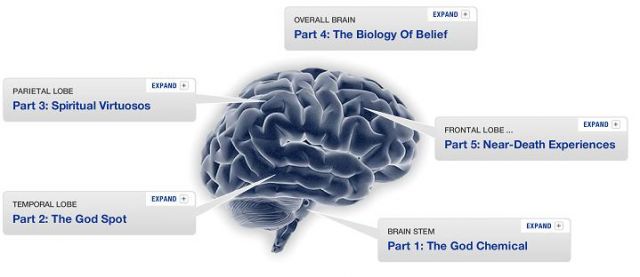 As described on the NPR website, "More than half of adult Americans report they have had a spiritual experience that changed their lives. Now, scientists from universities like Harvard, Pennsylvania and Johns Hopkins are using new technologies to analyze the brains of people who claim they have touched the spiritual -- from Christians who speak in tongues to Buddhist monks to people who claim to have had near-death experiences. Hear what they have discovered in this controversial field, as the science of spirituality continues to evolve."

With its glimpses of insight into the anatomy of spiritual experience, the series addresses the question, "Is God a delusion created by brain chemistry, or is brain chemistry a necessary conduit for people to reach God?" (For a related story, see "IANDS group meets with Trappist monks" in left hand column.) To hear the broadcasts, go to http://www.npr.org/news/specials/2009/brain/.