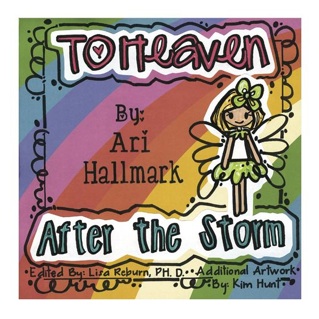 Ari Hallmark could be one of the most remarkable 7-year-olds you will ever meet.
Somewhere between gymnastics and finishing up the first grade, she's managed to become an author.
Ari's remarkable story is the subject of her book, titled To Heaven, After the Storm on how she saw her family in heaven from an NDE after a tornado that killed five members of her family.
On April 27, 2011, then 6 year old Ari, along with her mom and dad, Shane and Jennifer Hallmark, her grandparents, Phillip and Ann Hallmark and her two cousins, Jayden and Julie, sought shelter in a bathroom to ride out an EF-4 tornado that came through the Ruth community of Marshall County.
Her book talks about it all. "When we were in the bathroom," she says. "And we were in the hospital. And when we got out of the hospital."
Only she and her cousin Julie survived. However, Ari says for a while, she her family members in Heaven. She describes in vivid detail seeing her father Shane, who had been bald all of her life, with hair.
Read more of this remarkable story at the following link hosted by David Sunfellow: