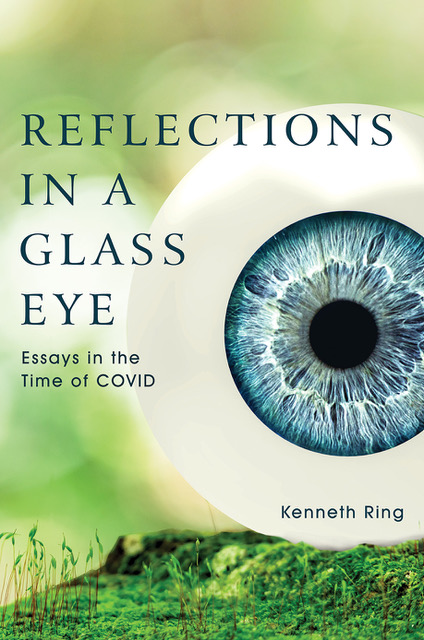 IANDS Co-Founder, Kenneth Ring, PhD, released new book: REFLECTIONS IN A GLASS EYE: Essays in the Time of COVID
In these lively and often witty essays, Dr. Kenneth Ring, best known for his pioneering work on near-death experiences, reveals his talents as a Kenny-come-lately humorist and would-be man of letters. Now in his mid-80s, this book shows he has lost none of his verve for writing on a range of subjects as diverse as they are entertaining. Kenneth Ring, PhD is Professor Emeritus of Psychology at the University of Connecticut, author of five books on NDEs, including his bestselling Lessons from the Light, cofounder and first president of the International Association for Near-Death Studies (IANDS).
Review by Nancy Clark of Ohio on Amazon: After reading Reflections In a Glass Eye by one of the most influential near-death experience researchers of all time, Kenneth Ring, PhD, I figured I should tell you how great it is. Unlike many of his near-death research books, Dr. Ring has now written a book that masterfully draws the curtain on the true nature of his character, his intellect, and his private and public personas. Humorous anecdotes, poignant encounters, and touching narratives breathe life into this no-holds barred collection of essays that is a joy to read. Kenneth Ring has an amazing gift of writing that touches the reader's heart and delights the soul. I love this book and so will you!