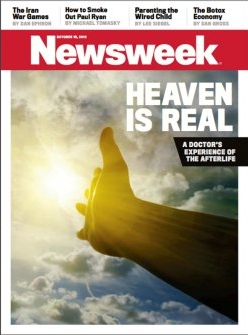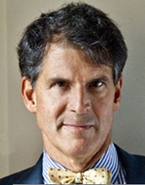 Neurosurgeon Eben Alexander is featured in the lead article of the October 15 issue of Newsweek magazine, titled "Heaven Is Real: A Doctor's Experience With the Afterlife".
Part of the excerpt from Dr. Alexander's forthcoming book, Proof of Heaven: "There is no scientific explanation for the fact that while my body lay in coma, my mind—my conscious, inner self—was alive and well. While the neurons of my cortex were stunned to complete inactivity by the bacteria that had attacked them, my brain-free consciousness journeyed to another, larger dimension of the universe: a dimension I'd never dreamed existed and which the old, pre-coma me would have been more than happy to explain was a simple impossibility."
"Today many believe that the living spiritual truths of religion have lost their power, and that science, not faith, is the road to truth. Before my experience I strongly suspected that this was the case myself. But I now understand that such a view is far too simple. The plain fact is that the materialist picture of the body and brain as the producers, rather than the vehicles, of human consciousness is doomed. In its place a new view of mind and body will emerge, and in fact is emerging already."