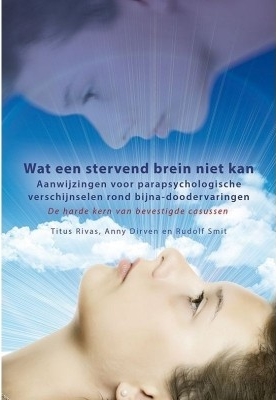 IANDS is bringing an important NDE research book to English-speaking audiences. The project involves translating and publishing the recent Dutch book by NDE researchers Titus Rivas, Anny Dirven and Rudolf Smit that details 78 cases of veridical perceptions and other verified paranormal aspects of NDEs. Veridical perceptions in NDEs provide the best evidence of the apparent separation of consciousness from the physical body and, by implication, survival of consciousness after death.
We need to raise $17,500 in total for the project. IANDS has allocated $4,500 to the project. NetwerkNDE (the IANDS affiliate in Netherlands) plus several other donors have brought the total so far to $9,200!
We are already over 50% toward the goal and the translation work has started, but we need your help to complete the translation and publication. Please consider a donation to this important project! Donate here! Book synopsis! Read more...
Read more...